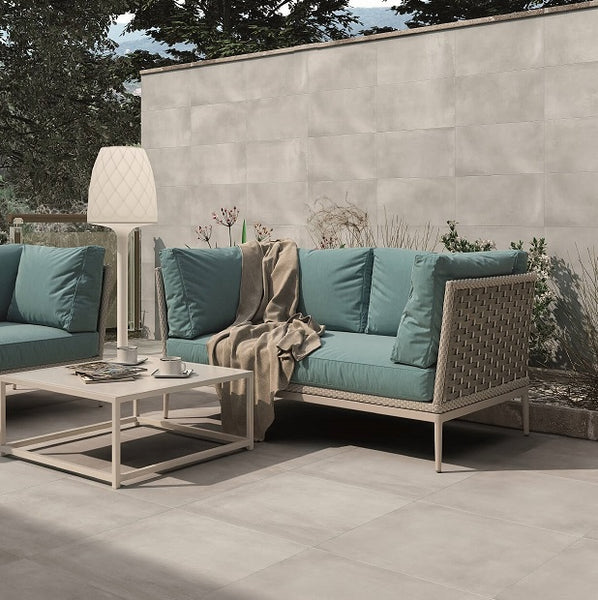 Abstract Tiles 30 x 60 cm
This trendy and dramatic baked clay effect tile is brought to you in the extremely versatile 30 x 60 cm format.
Suitable for every area of the home, both inside and out, the Abstract Tile has rectified edges. This means that the perfectly sharp 90 degree angle all around the tile enables the installer to bring the tiles as close together as possible, minimising the width of the grout joint, and providing a virtually seamless effect.
Available in two modern colours, the Greige and the Silver are glazed porcelain tiles, and require no sealing or further maintenance. They are equally perfect for kitchen floors, and bathroom walls.
Tile Size:
30 x 60 cm
Material:

Glazed Porcelain

Finish:
Matt / Smooth
Colours:

Greige

Silver

---